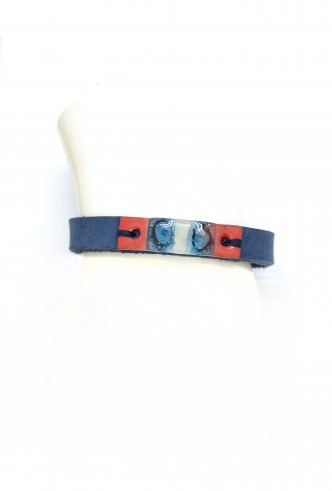 Patriotic Glass Bracelet
You look fabulous in this classic style red, white & blue fair trade bracelet. This skinny fused glass rectangle and suede bracelet design is perfect for layering too. You'll really enjoy showing yours off with your other arm candy. And the best thing is you'll not only look good, you'll feel good knowing the artisans creating them in Guatemala are earning living wages.
Keep in mind each piece of glass is individually hand cut and painted. Each will bubble differently in the kiln. Your bracelet will look similar to the photos shown but won't be exactly the same. Yours will be your very own one-of-a-kind.
Rectangle 1-1/4"x 3/8", band width 3/8"
Fused glass, suede leather, snaps
Made in Guatemala
From our Joanie M collection
$28.00
Qty