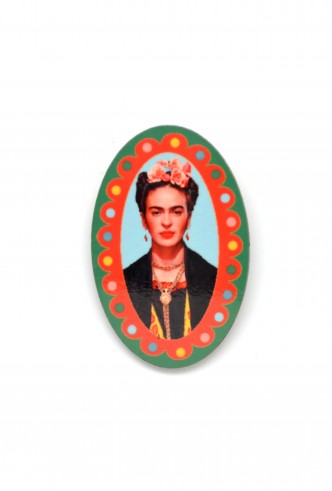 Oval Frida Kahlo Pin
Perfect for Frida Kahlo lovers! Our colorful oval pins will look great on your hat, handbag, scarf or lapel. Boast your passion for Frida with one of these. Perhaps you have a friend who'd have fun wearing one of these pins too.
Our laser cut pins are created with wood board made from recycled Eucalyptus. A white polyurethane coating fixes the images to the wood.
Width 1-1/4", Length 2-1/8"
Recycled wood
Made in Guatemala
$15.00
Qty