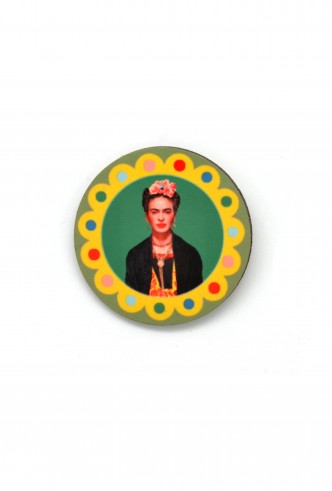 Round Frida Kahlo Pin
If you love the Boho style of Frida Kahlo, you'll love this small round colorful pin that oozes with Frida flavor. It will be so much fun to wear it on your hat, scarf or jacket lapel.
Our laser cut pins are created with wood board made from recycled Eucalyptus. A white polyurethane coating fixes the images to the wood.
Diameter 1-1/2"
Recycled wood
Made in Guatemala
$12.50
Qty