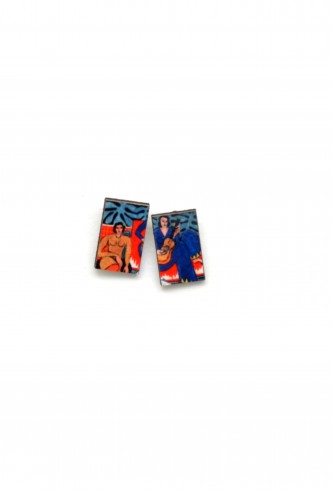 Matisse Music Stud Earrings
If you are a lover of music or have a friend that is, these small stud earrings featuring the artwork of Henri Matisse will bring endless joy. You'll start great conversations because these are not only fun, they are ethically made and fair trade verified.
Our laser cut stud earrings are created with wood board made from recycled Eucalyptus. A white polyurethane coating fixes the images to the wood.
Height 5/8" x Width 3/8"
Recycled wood, Surgical steel posts
Made in Guatemala
$14.00
Qty