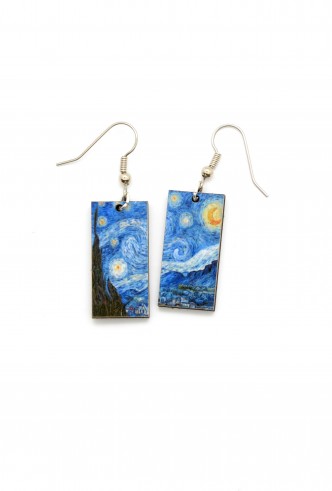 Starry Night Earrings
Could Starry Night from Van Gogh be the most famous painting of all times? It's such a loved image and we know it would look great on your ears.
Our laser cut earrings are created with wood board made from recycled Eucalyptus. A white polyurethane coating fixes the images to the wood.
Height 1-1/8" x Width 1/2"
Recycled wood, Surgical steel ear wires
Made in Guatemala
$15.00
Qty