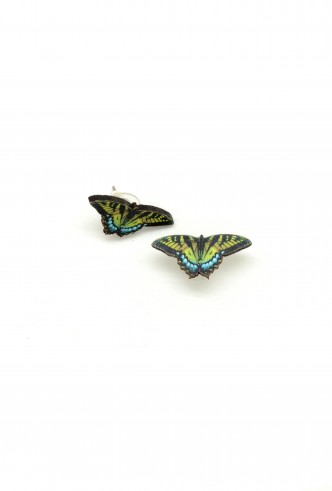 Swallowtail Butterfly Studs
Tiger Swallowtail butterflies are some of most exquisite and recognizable out there. We know you'll have so much fun wearing these lightweight butterfly stud earrings. And you'll feel good wearing them because they're adorable and eco-friendly. Dunitz & Company's fair trade jewelry collection is crafted by artisans in Guatemala.
Our laser cut stud earrings are created with wood board made from recycled Eucalyptus. A white polyurethane coating fixes the images to the wood.
Wingspan approximately 1"
Recycled wood, Surgical steel posts
Made in Guatemala
$14.00
Qty