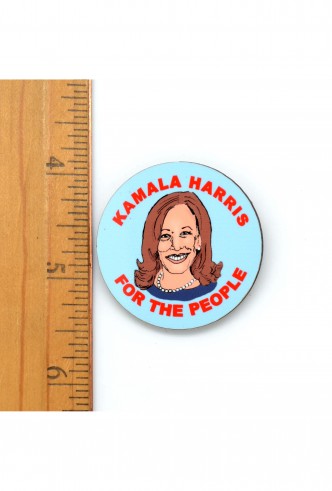 Kamala Harris Pin
Kamala Harris Pin. Senator Kamala Harris, Vice President and "For the People." We think you'll be proud wearing this original illustration fair trade pinback button that is eco-friendly and made with recycled wood.
Our laser cut pins are created with wood board made from recycled Eucalyptus. A white polyurethane coating fixes the images to the wood.
Please note, sometimes there might be some itsy bitsy black spots on the background. This happens in the sublimation printing process.
Round Pins - Diameter 1-1/2"
Made with Recycled wood
Made in Guatemala
$10.00
Qty