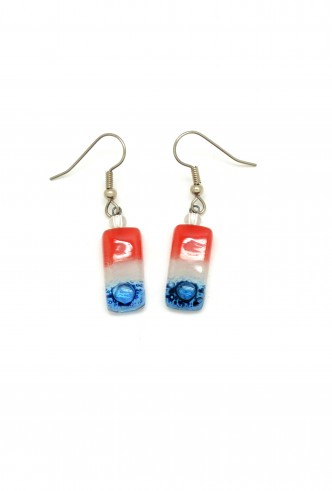 USA Tiny Rectangle Glass Earrings
Just big enough to show off your spirit. You'll enjoy wearing these tiny fused glass rectangle earrings in the USA Colors or red, white & blue. Super lightweight too.
Each pair is hand cut and painted. Each pair will bubble and melt just a little bit differently in the kiln.
Dangle 7/8", width 1/4"
Fused glass, glass beads, Surgical steel ear wires
Made in Guatemala
$20.00
Qty