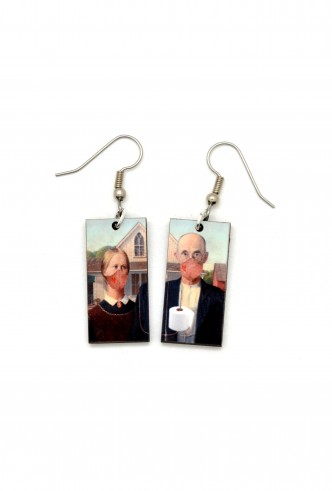 American Gothic Parody Earrings
American Gothic Parody Earrings. We designed these earrings as a collaboration with a museum hosting a fun exhibition poking fun at this famous Grant Wood painting. Masks and toilet paper have been added, and provide a bit of Covid humor. We're not even sure where to list these on our site. We decided on adding them to our Images of Art collection.
Our laser cut earrings are created with wood board made from recycled Eucalyptus. A white polyurethane coating fixes the images to the wood.
Height 1-1/8" x Width 1/2"
Recycled wood, Surgical steel ear wires
Made in Guatemala
$15.00
Qty