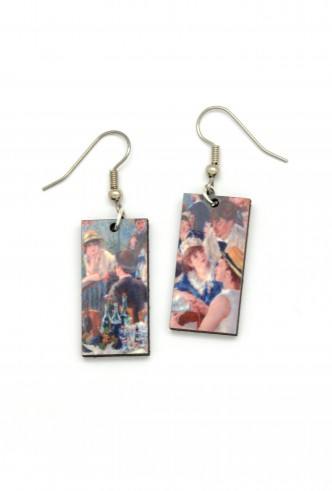 Renoir Boating Party Earrings
Renoir for your ears? Are you familiar with Luncheon at the Boating Party? The real thing is in Washington DC in the Phillips Collection. We suggest wearing this smaller version.
Our laser cut earrings are created with wood board made from recycled Eucalyptus. A white polyurethane coating fixes the images to the wood.
Height 1-1/8" x Width 1/2"
Recycled wood, Surgical steel ear wires
Made in Guatemala
$15.00
Qty