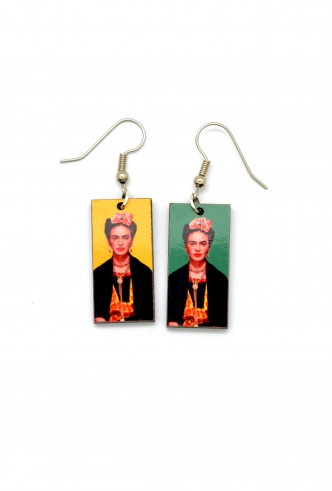 Frida Kahlo Earrings * Yellow
Frida Kahlo Earrings. We think these yellow and green Frida dangle earrings will make a fabulous gift for art lovers and world travelers. Wear these famous painting earrings or because they are so affordable, they will be the perfect gift for your Frida obsessed friends and those with a Boho style.
Our laser cut earrings are created with wood board made from recycled Eucalyptus. A white polyurethane coating fixes the images to the wood.
Height 1-1/8" x Width 1/2"
Recycled wood, Surgical steel ear wires
Made in Guatemala
$15.00
Qty