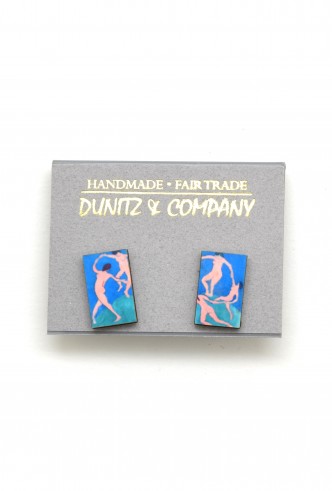 Matisse Dance Stud Earrings
Can you think of a more joyful painting than "The Dance" from Matisse? Now you can wear it on your ears. They're so affordable, purchase a pair as a gift for your art loving friend.
Our laser cut stud earrings are created with wood board made from recycled Eucalyptus. A white polyurethane coating fixes the images to the wood.
Height 5/8" x Width 3/8"
Recycled wood, Surgical steel posts
Made in Guatemala
$14.00
Qty