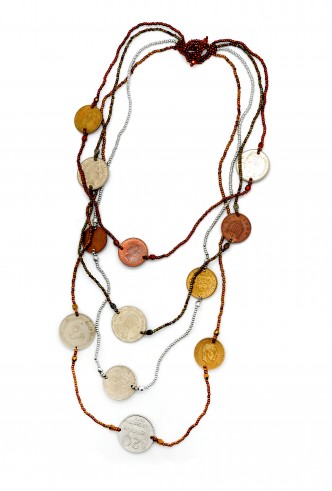 Prosperity Coin Necklace
Have fun wearing this fair trade prosperity necklace design! Four metallic strands of varying colors are decked out with an assortment of world coins. This is a serious conversation starter necklace. You'll be chatting about worldwide travel for endless hours.
Since no two necklaces are ever the same, if you order this one - this is the one we'll send you.
Shortest strand 19", Longest strand 25"
Czech & Japanese glass beads and crystals, world coins
Made in Guatemala
$48.00
Qty